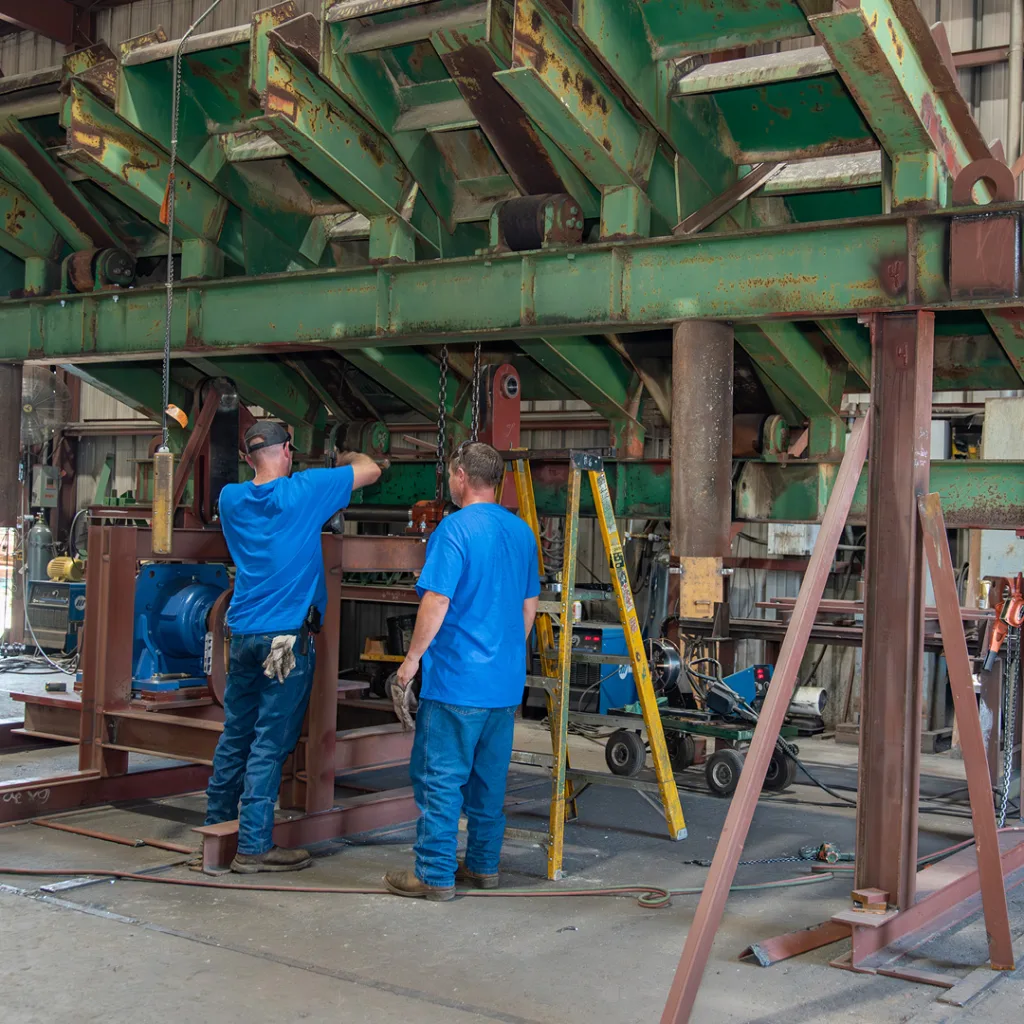 It takes more than just having quality products to be successful, it also takes good service. When you call Cooper Machine, you will speak to a live person that can get you to the right person to help. Our experienced technical department can usually walk customers through their service issues and answer most questions over the phone to cut down on service visits. But when you do need someone there, we work hard to get someone there as quickly as possible.
We have a hard-working parts department that are here to take care of your parts needs. We try to keep long lead time and commonly sold parts in stock to cut down on downtime. We can assist with upgrades and repairs of your equipment. Some common upgrades are track replacements for the Overhead Scragg, Chain Replacements for Sharp Chains, Software Changes etc. Give us a call to see what we can do to make your machine more efficient.  Here are some examples of some of the upgrades available:
Use parts pictures here: Igus Energy for Overhead Scraggs, Rear Pivot Dog Upgrade for older Overheads, Use chain picture from photo shoot.
Here at Cooper Machine, while we mostly build new equipment, we do sometimes rebuild equipment. To the right, is an example of a Stepfeeder we are rebuilding and below are some pictures of a Yield Champ that was rebuilt and now in production. We can help our customers when they purchase a used machine with parts and suggestions on how to repair or improve their machine. So give us a call if you buy a used machine and see what our team can do to help you.