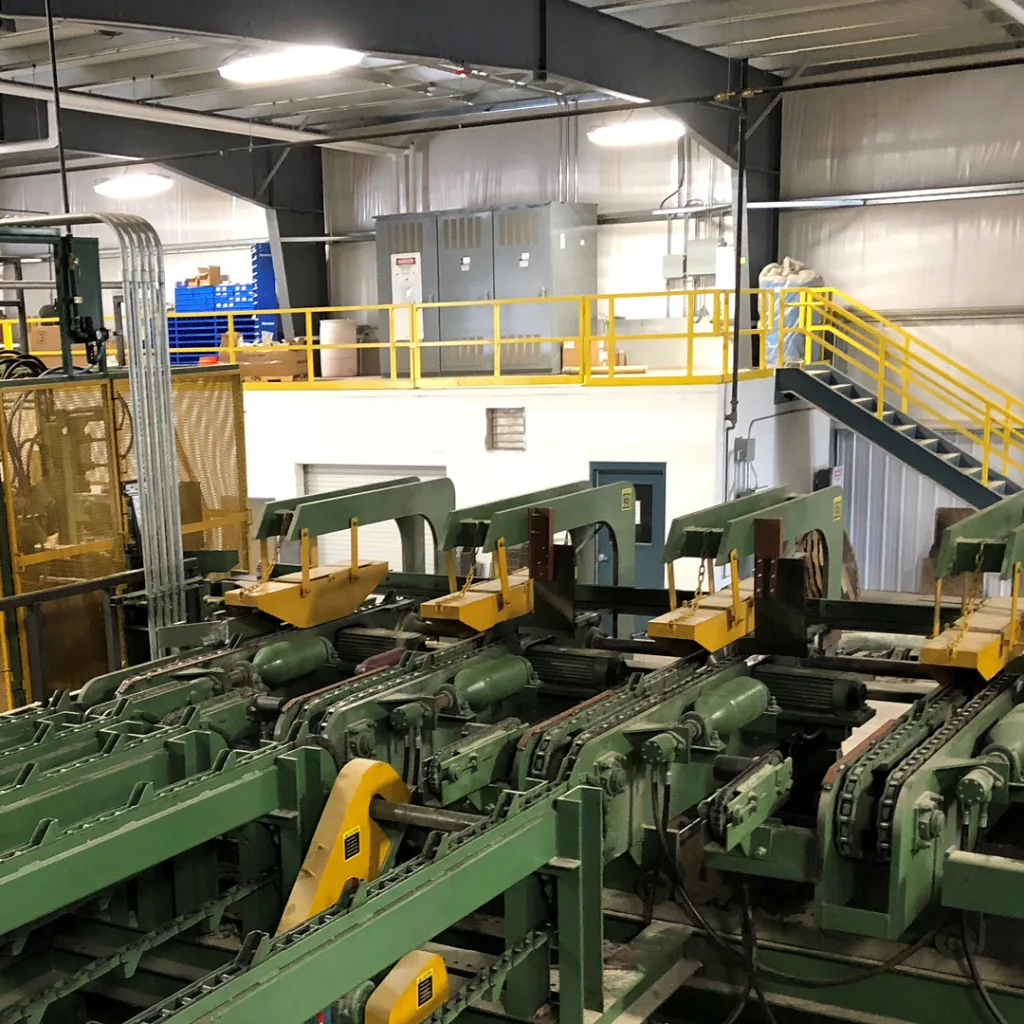 A great solution for processing slabs from our Overhead Scragg with Vertical Edgers and our Tandem with Vertical Edgers is our Slab Recovery System. Add a Slat Table behind the Overhead Scragg or two Slat Tables behind the Tandem to easily transfer the slabs. Belts can be used instead of Slat Tables for smaller logs.  This system can be automated to trim and cut 3 1/2" pallet lumber from slabs.
The Trimmer can have from two to five heads depending on length and product size and can be automatically or manually fed. It will automatically feed into the Optimized VSA, which can process up to 40 pallet boards per minute. Whether you're cutting 36" or 17' long boards, we have a solution. This machine has a hogging head to hog off the top strip to avoid hangups. If you want to cut down on labor and up your production, ditch those bands because this is a great option.
MIT Band Resaw Model 1000
However, if you prefer bands, we offer those as well. MIT has a 1000 model Horizontal Band that uses either 2 or 4" bands that will handle cants and slabs. This model has multiple heads mounted on a reinforced frame, and 40" diameter fabricated solid steel wheels. One 60HP electric motor moves the heads. It includes a variable speed drive and a polychain belt drive as well as 13' infeed and outfeed. Also comes with the control and electrical panel.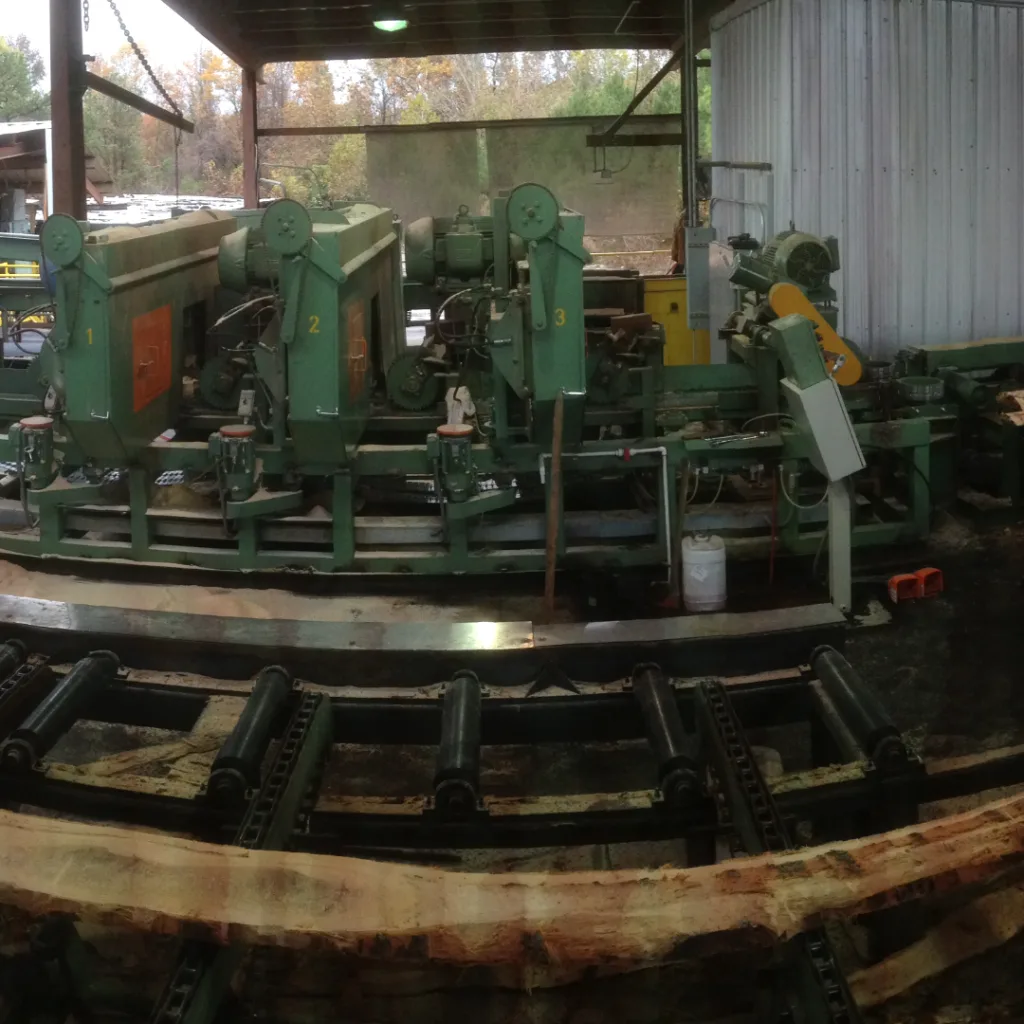 SFP Adds MIT Resaw for Better Yield
Southern Forest Products is a hardwood saw mill concentrating on smaller diameter logs producing lumber for flooring and other markets that need mid grade lumber.Our primary saw is a 56 scragg where we saw to an 8 cant and send to a thin kerf gang saw.By adding a MIT three head slab recovery saw feed by sending heavy slabs from the scragg we have gained 15% in yield. Minimizing the cuts per log on the scragg has also increased production by 20%. The MIT is well built and is doing a great job for us. Our experience with Cooper Machine has met all expectations as they are always professional, courteous, and knowledgeable. Thank you Cooper for all your help. Jeff Gowder President- SFP
Jeff Gowder
 Southern Forest Products
 Appalachia, VA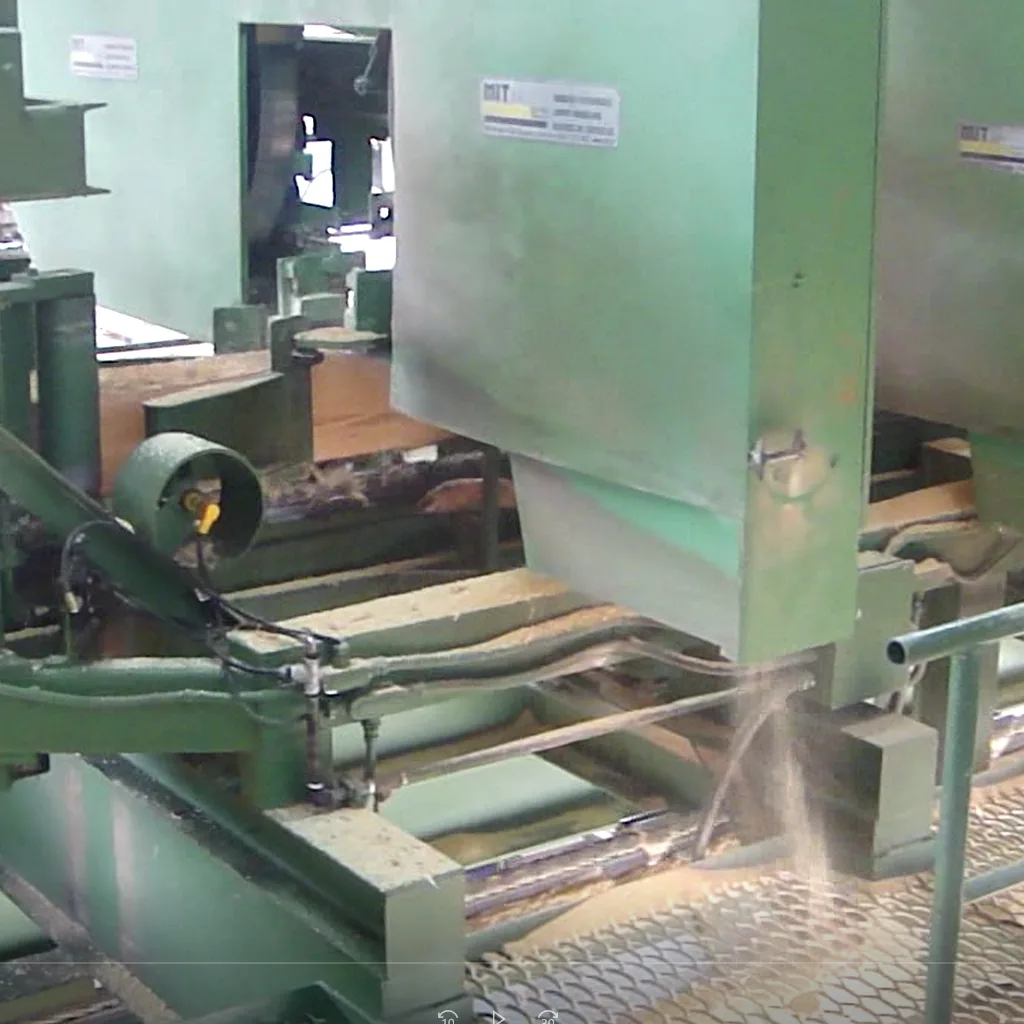 MIT Resaw Inline with Sharp Chain
This resaw is also available to put in line behind a Sharp Chain or Tandem to split pallet cants. It will cut up to 12" Tall x 12" wide. A 20' extension of dual Sharp Top Chain transfers the cant through the multiple heads. The 4" saw version comes with mobile pressure guides.
Or we also have another option of a circle saw splitter. This machine is in line with the Overhead Scragg or Tandem and will cut multiples of 3 ½ and 5 ½ or if you have a cant you don't want to split, it will pass right on by.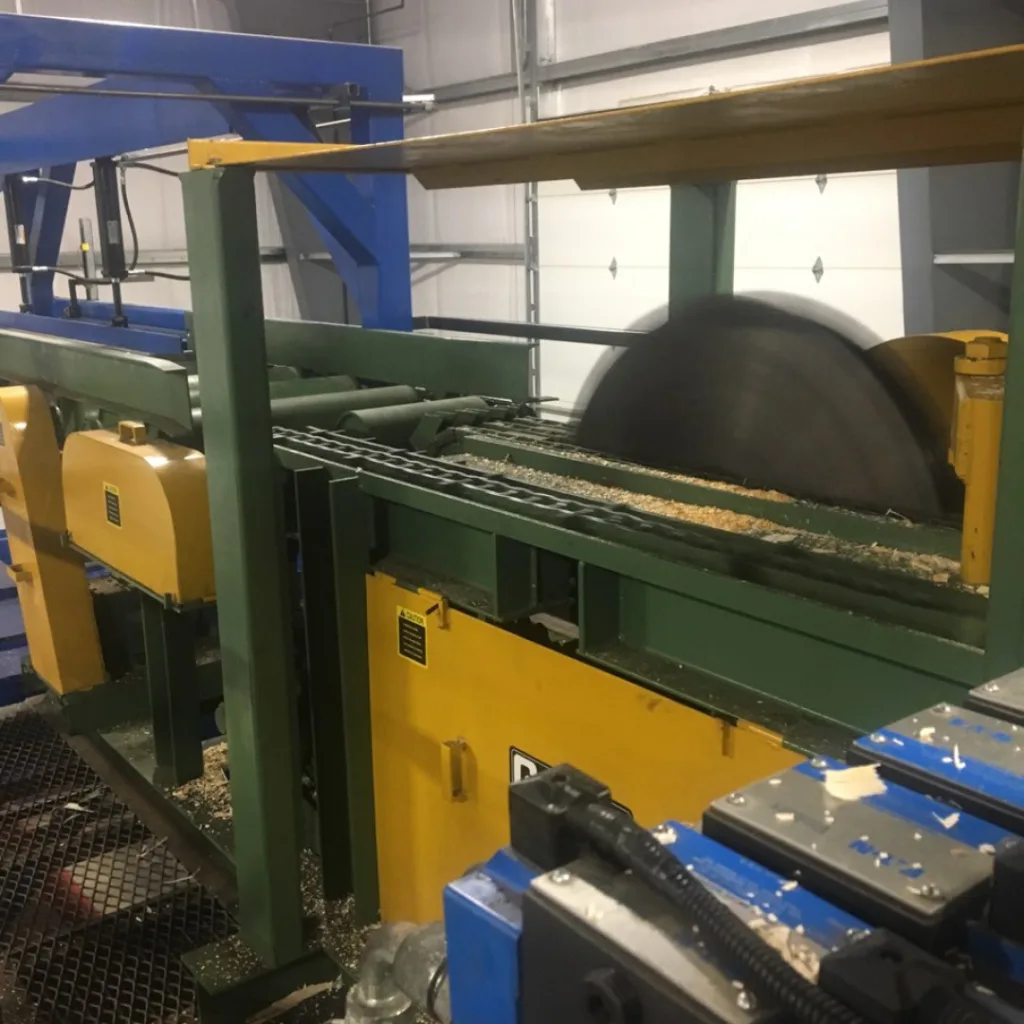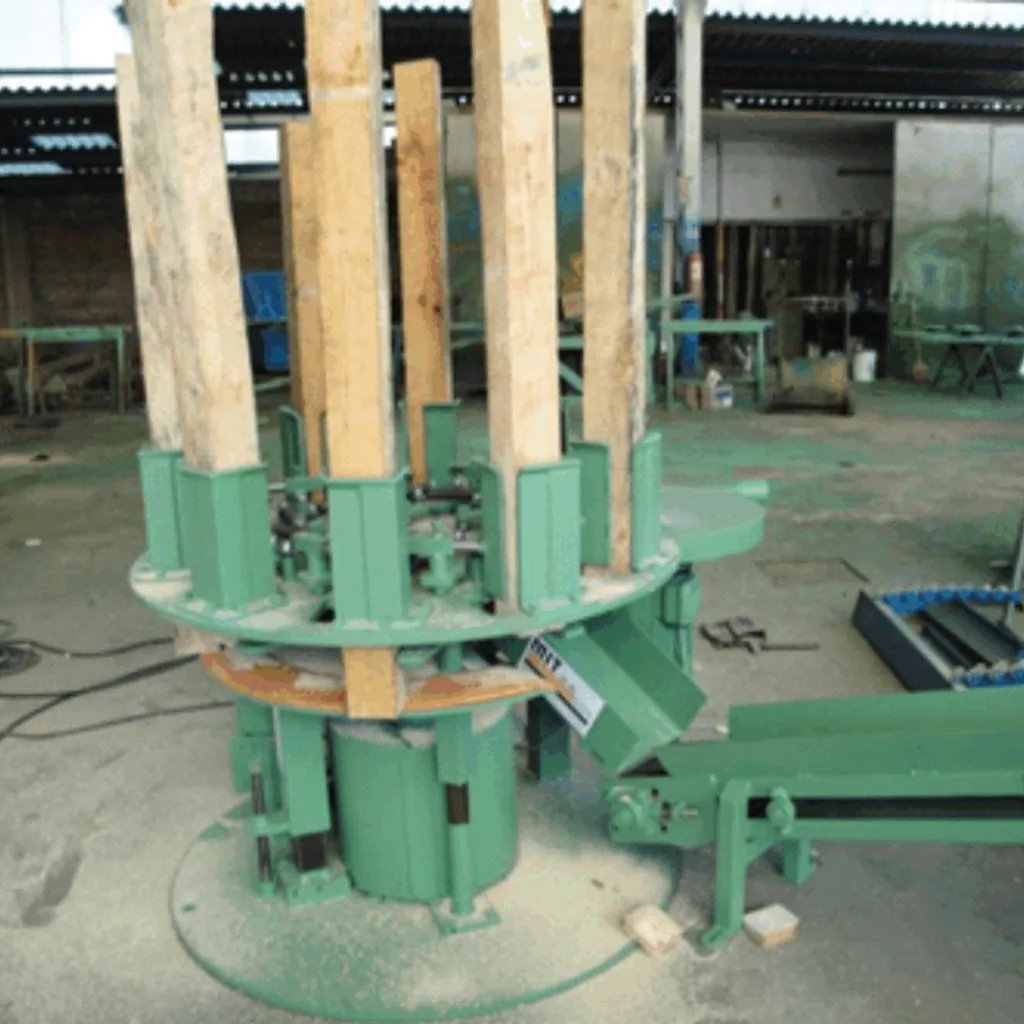 MIT Carousel Block Cutter
MIT makes a Carousel Block Cutter to produce wooden blocks for pallets. This machine is a carousel style with ten clamping stations where you insert cants up to 6".  Cut is adjustable from 2" up to 9". It has a belt conveyor for the block output. Produces up to 90 blocks a minute. This machine is now available with a block counter.
Cooper Machine offers a Cant Trimmer for Pallet Cants. This system can be fit to our customer's needs with Rollcases, Collection Decks, Transfer Decks, Controls and Starters. The Cant Trimmer comes with anywhere from two – five heads.