Introducing Cooper Machine Company Inc.
Founded in 1965 by H.M. "Billy" Cooper and his wife, Mary Brown Cooper, in the charming town of Wadley, located in southeast Georgia, Cooper Machine began its journey as a general machine and fabrication shop primarily focused on mill repair and renovations. However, over the years, the company diversified its expertise, engaging in custom fabrication work for sawmills, manufacturing lift trucks and log and lowboy trailers, and becoming a dealer for skidders and loaders.
One pivotal moment in the company's history occurred when Billy conceived the revolutionary idea known as the Overhead End Dogging Scragg while working on a mill renovation and repair project. In 1972, Cooper Machine proudly sold its first Overhead Scragg mill, a game-changer that quickly established the company as a leading force in the sawmill machinery manufacturing and design industry. The quality and workmanship of Cooper Machine's products were exemplified by the fact that the original Scragg Saw operated daily for nearly two decades before being upgraded to a newer Cooper model.
Sadly, in 1995, Billy passed away, leaving behind a legacy of innovation and excellence. His two sons, Bill and Robert, took the reins and continued that family tradition. Bill retired in 2008, but Frances Cooper, with a Finance degree from the University of Georgia and prior experience as a sales tax consultant, returned to the family business in 2007 and in 2014 became CEO.
Cooper Machine Company, Inc. recently announced the promotion of Daniel Sherrod to Vice President of Manufacturing. In January 2023, Robert's daughter and CEO, Frances Cooper, became majority owner of Cooper Machine. Robert himself has no plans to retire. Instead, he will remain actively involved in the company, working with customers from both his office at the business and his home workshop, where he enjoys crafting barrel and wood furniture. Robert will also continue his tradition of visiting customers while reducing his presence at the business. Nevertheless, he assures all customers that they can still rely on him and the dedicated Cooper Machine team for equipment and service needs, just as they have done for the last fifty plus years.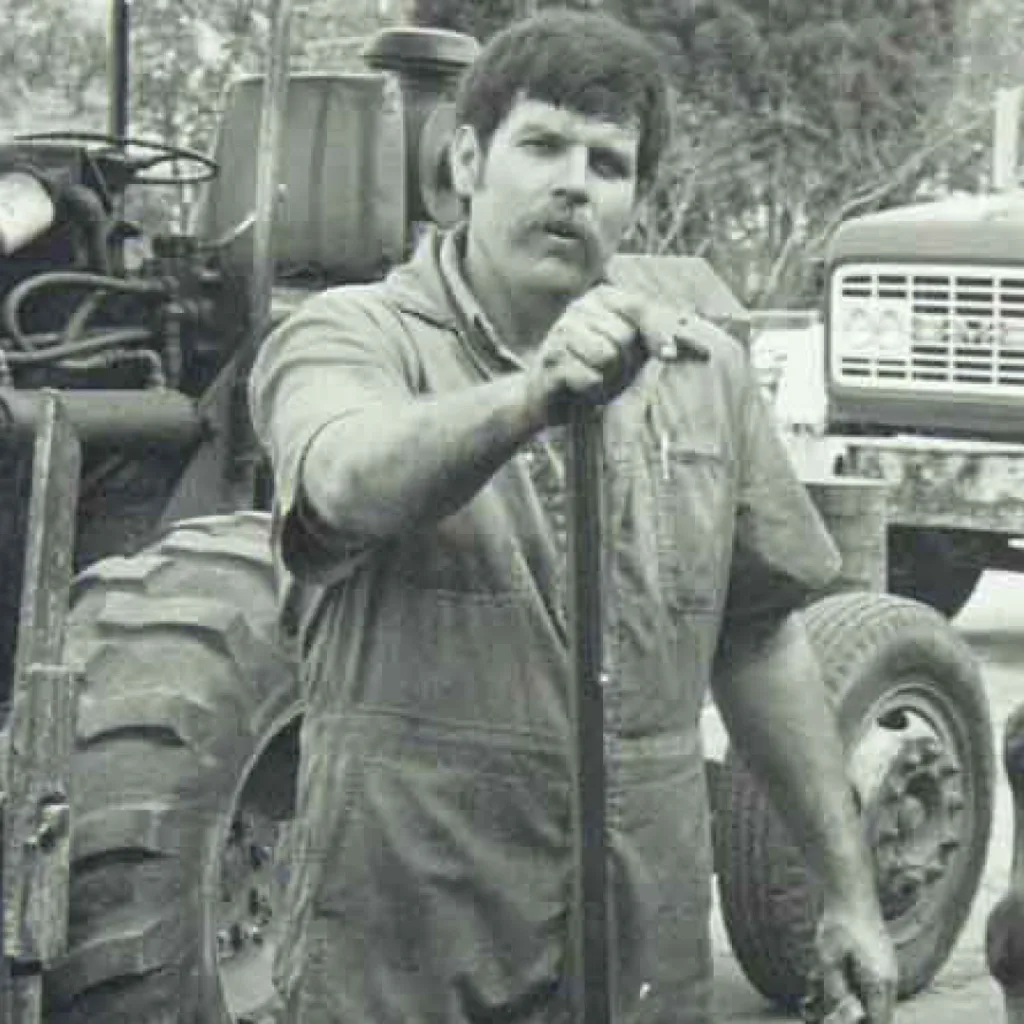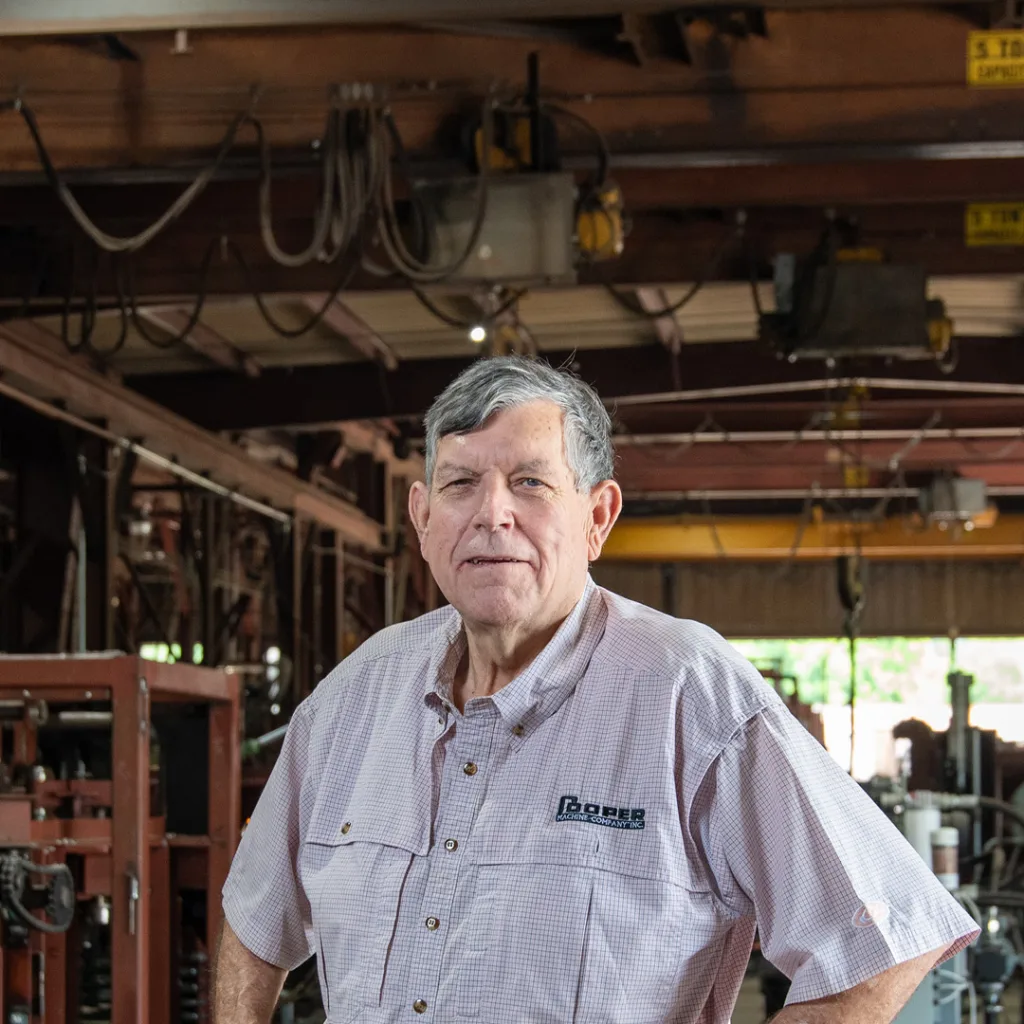 Robert Cooper is originally from Wadley, GA and is the President of Cooper Machine. Robert has been working at Cooper Machine since the very beginning when in 1965, his parents, Billy and Mary Cooper started Cooper Machine. Robert has pretty much done it all. He started his career part time after school sweeping, then rebuilding Funk Transmissions for the Sawmill and Forestry industry and on to designing new innovative equipment.  He got his Business Degree from the University of Georgia.
During his free time, Robert likes to do word working and making furniture out of used barrels.  He also enjoys living at the lake with his wife, Jean and their four dogs and boating. 
Favorite Quote: Every machine is the same, but different!
Frances Cooper, CEO of Cooper Machine Company, is from Bartow, GA, only ten minutes away from Wadley. Frances attended college at the University of Georgia and obtained a degree in Finance from Terry College of Business. After College she spent time as a sales tax analyst in Atlanta, GA.
Frances has been involved in the company for 15 years. She excels in equipment sales, finance, advertising, and running the overall business.
Frances spends her free time volunteering at various local organizations like her neighborhood HOA, the Greater Augusta Arts Council and Dog and Cat Networking Agents. She also likes to have fun by traveling, painting, exploring different restaurants and catering to her two entertaining dogs.
Favorite Quote: Nothing is impossible. The word itself says I'm Possible! – Audrey Hepburn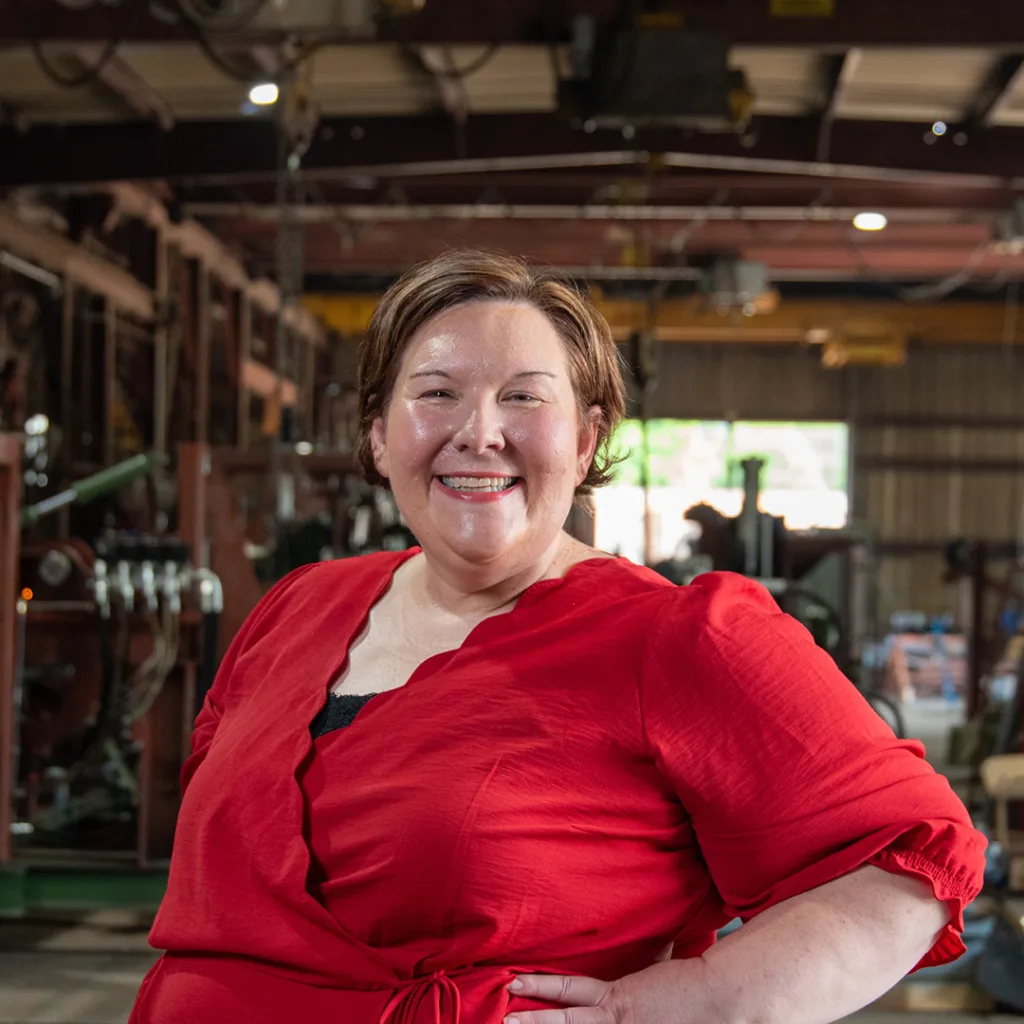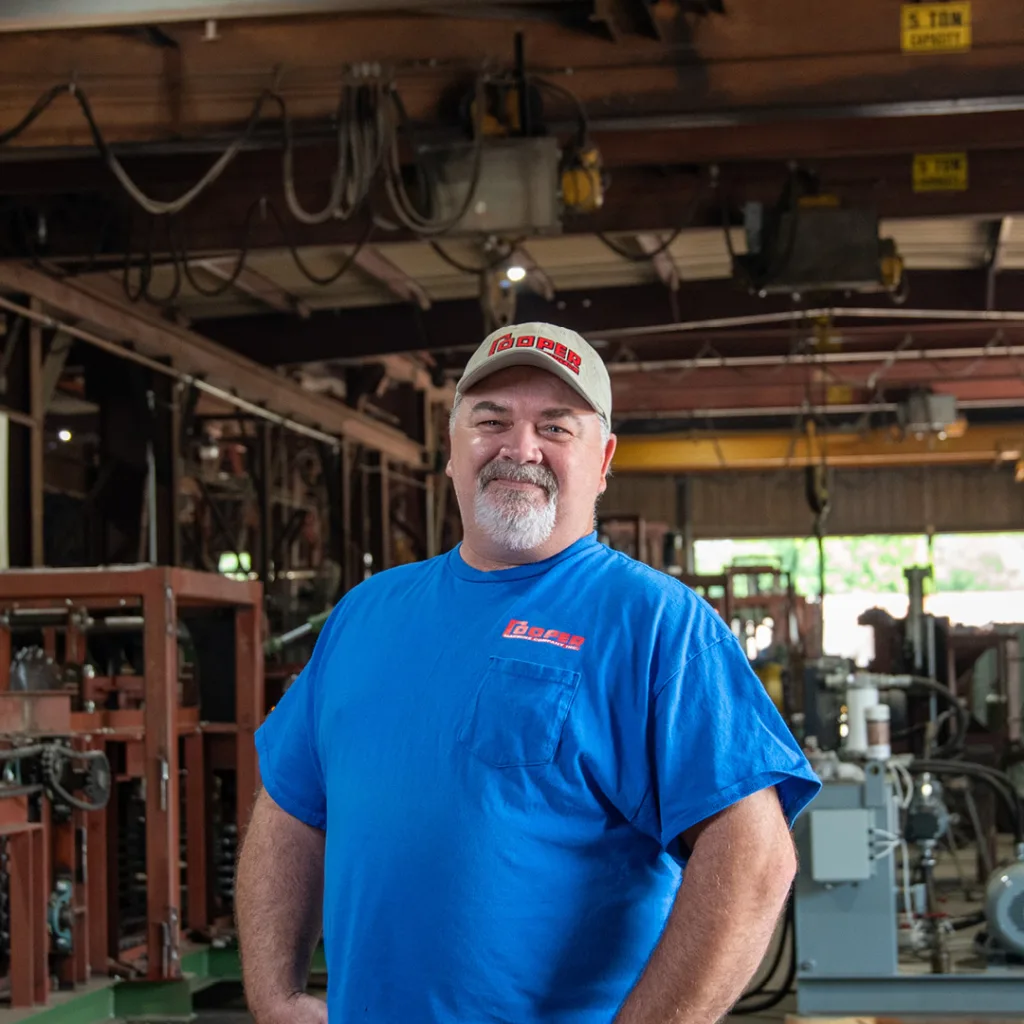 Daniel Sherrod was born and raised in Emanuel County, Georgia. He attended Swainsboro Technical College where he obtained an HVAC degree. 
After he graduated, Daniel spent time working as a Welder. He has been part of the Cooper Machine Company family for 27 years. He specializes in fabrication and general knowledge of equipment. Daniel's favorite aspect of the industry is the fact that Cooper builds machines from scratch that will use a tree to make material that is useful to the world.
In his free time, Daniel plays keyboard for a band and also enjoys training horses. 
Favorite Quote:  Lead by example.
Dale Argoe currently resides in Kite, GA and is a dual Honor Graduate from Swainsboro Technical College with a degree in Computer Programming and Business Office Technology. Dale has been a part of the Cooper Machine family since 1993 and will be celebrating 30 years of service in 2023. 
She specializes in Payables and Receivables and is that friendly face and voice you mainly see and hear when you come by or call in. Dale's favorite part about being in this industry is all the interesting people that she talks to and all the friendships that she has developed over the years with customers and fellow employees.
In her free time, She is a member of the Emanuel Christian Ministries where she taught Sunday school and enjoys reading, fishing crossword and Sudoku puzzles and spending time with her children and grandchildren. 
Favorite Quote:   Always work hard and enjoy what you do – Dale believes that is when you are more successful, when you choose to do it.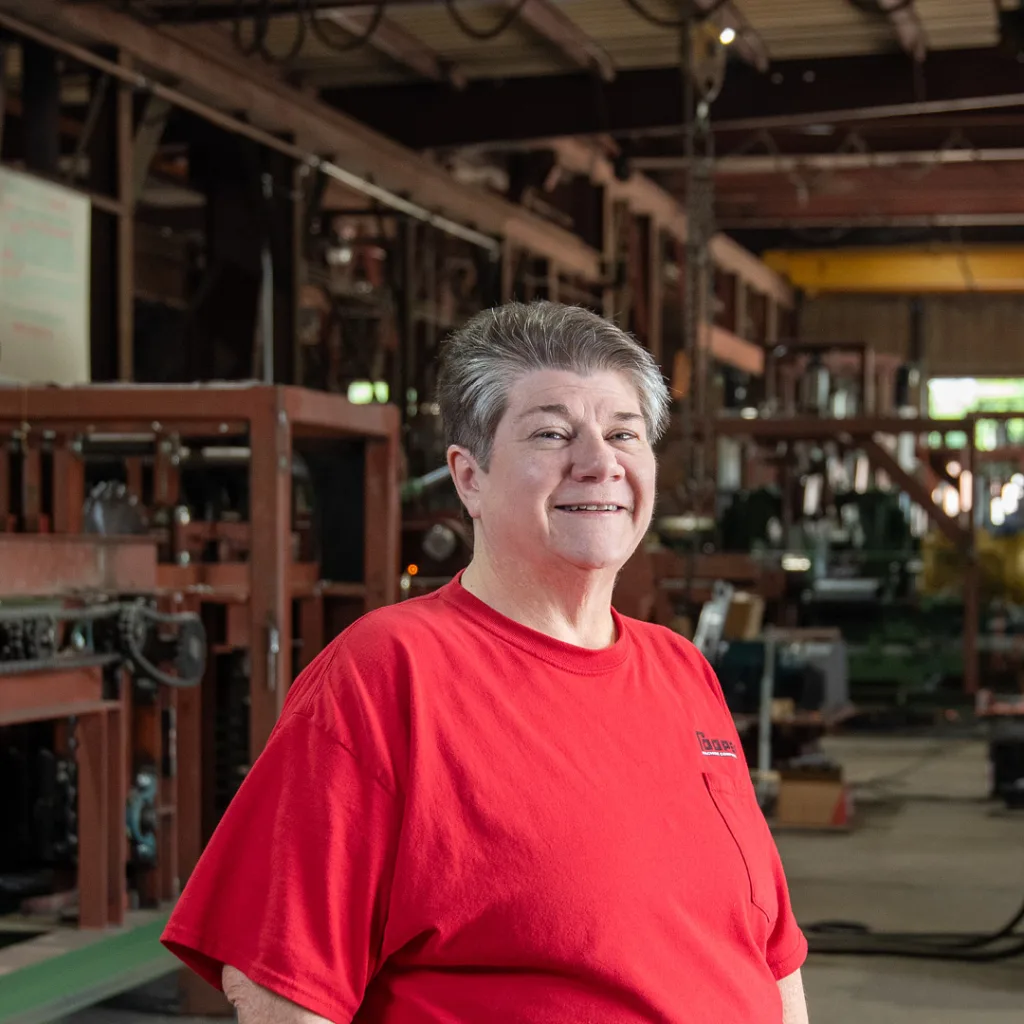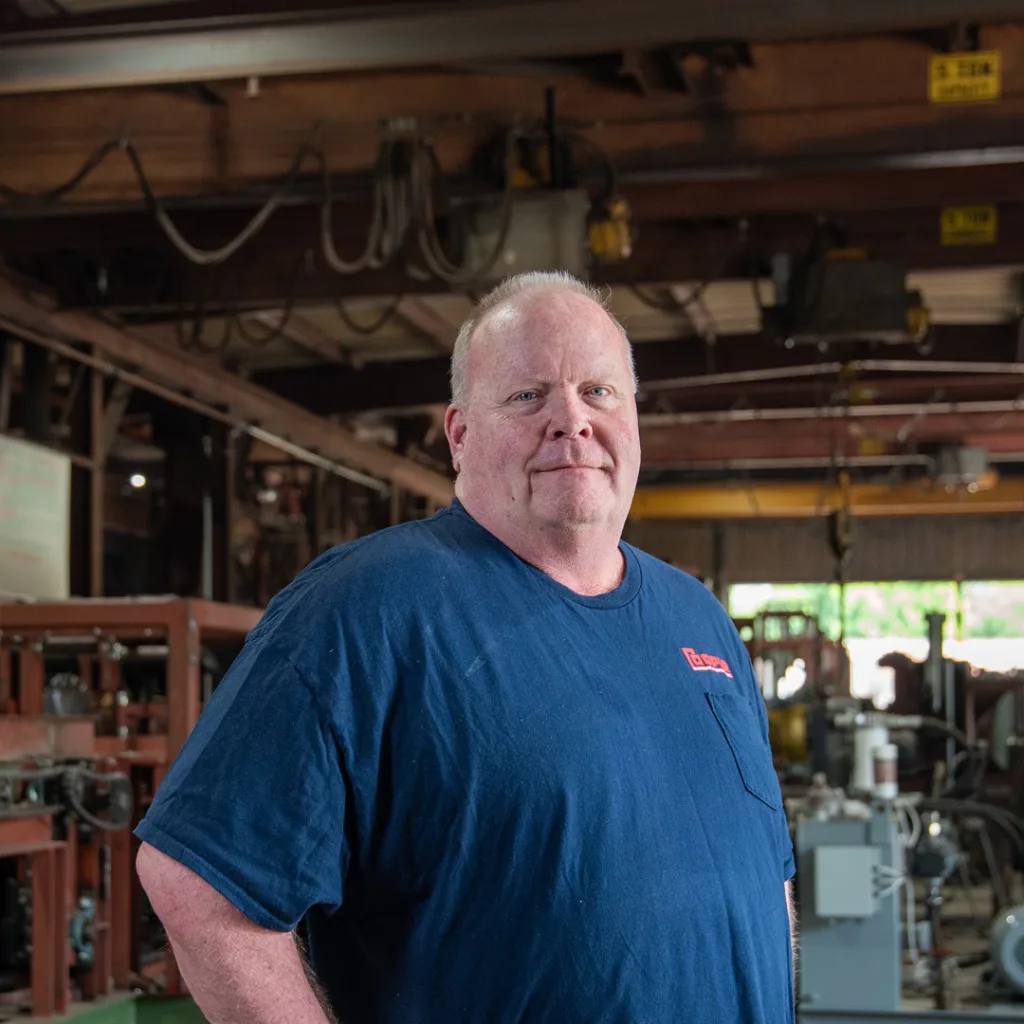 Parts & Purchasing Manager
Charles Cochran was born in Atlanta, Georgia and attended college at Georgia Southern, obtaining a BS in Business Management. After graduating college, Charles worked for CSX Transportation. 
Part of the Cooper Machine Company family for 6 years, he specializes in good communication and loves meeting and working with people throughout the industry.
Charles loves football and fishing, and in his free time, you will most likely find him engaging in those activities.
Favorite Quote: Life is too short to fish with dead crickets. – Anonymous
Daniel Harris is from Lakeland, Florida, a city east of Tampa. He started his career in plumbing and has been with Cooper Machine for over two years.
Daniel excels at customer service and sales in addition to machine repair.
When Daniel is not enjoying working at Cooper Machine Company, you can find him in the great outdoors, fishing and hunting.
Favorite Quote: Everything is Figureoutable – Marie Forleo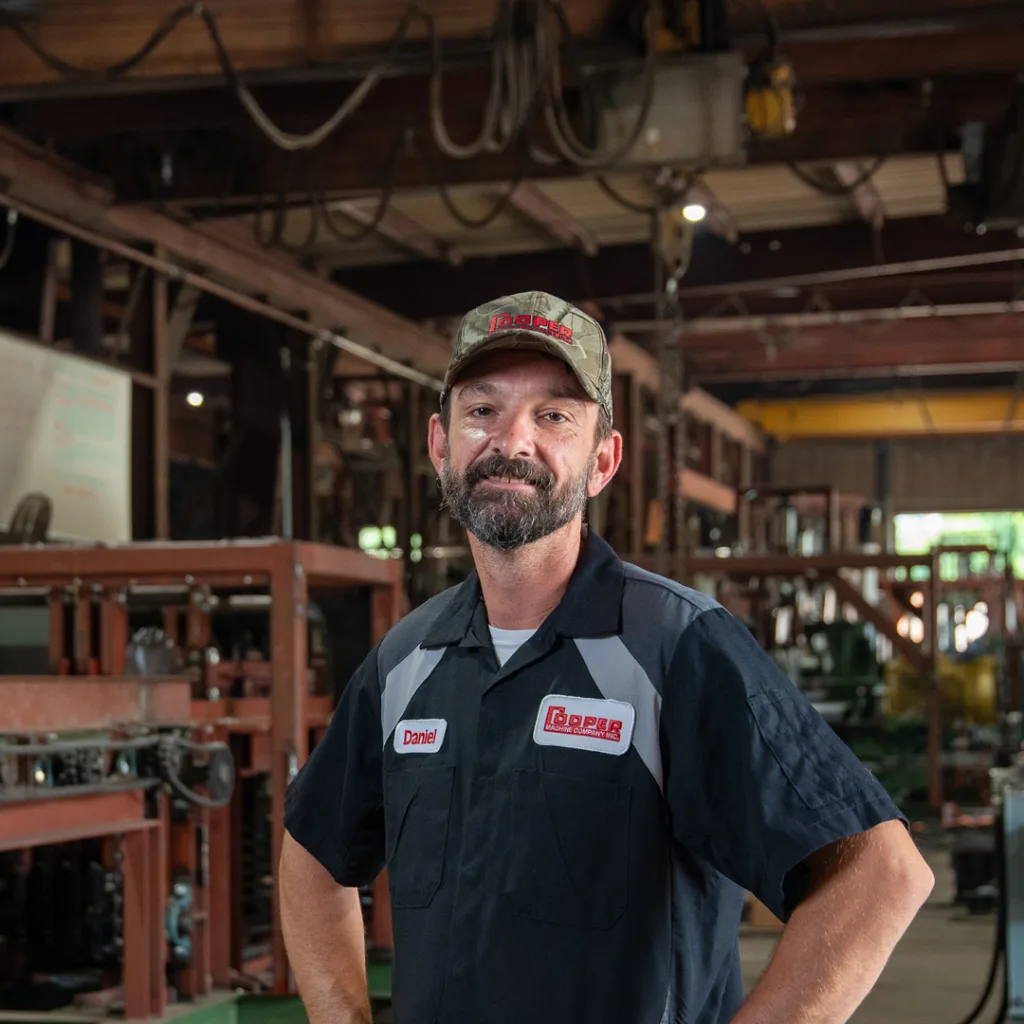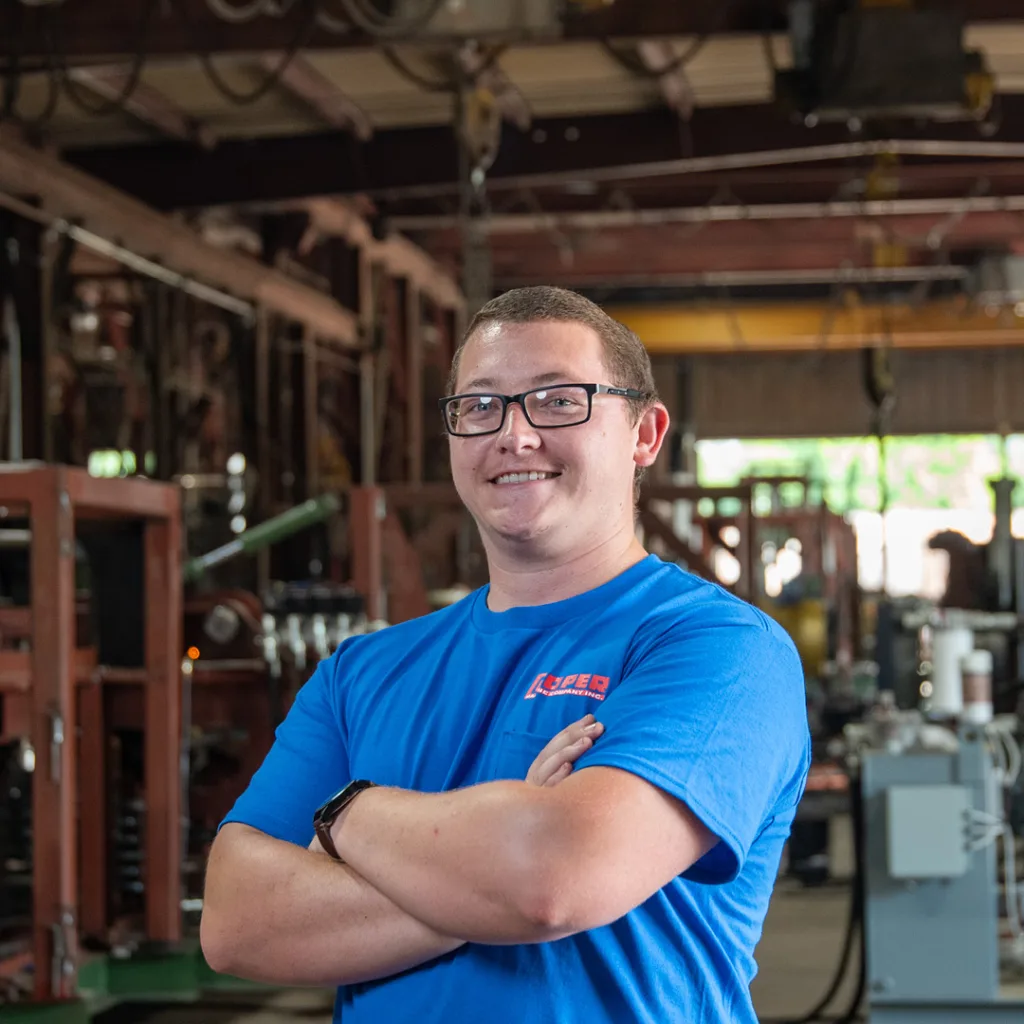 Earon Davis is originally from Twin City, Georgia, and has worked in production since he graduated high school. Earon has been a part of the Cooper Machine Company family for four years and specializes in the memorization and location of parts and manuals. His favorite part of the job is the fact that there is always something to learn and do.
A devout Christian, Earon spends his free time studying the Bible and spending time with his family.
Favorite Quote: Colossians 3:17 – Whatever you do, in word or deed, do everything in the name of the Lord Jesus Christ, giving thanks to the Father through Him.