Cooperage & Stave Equipment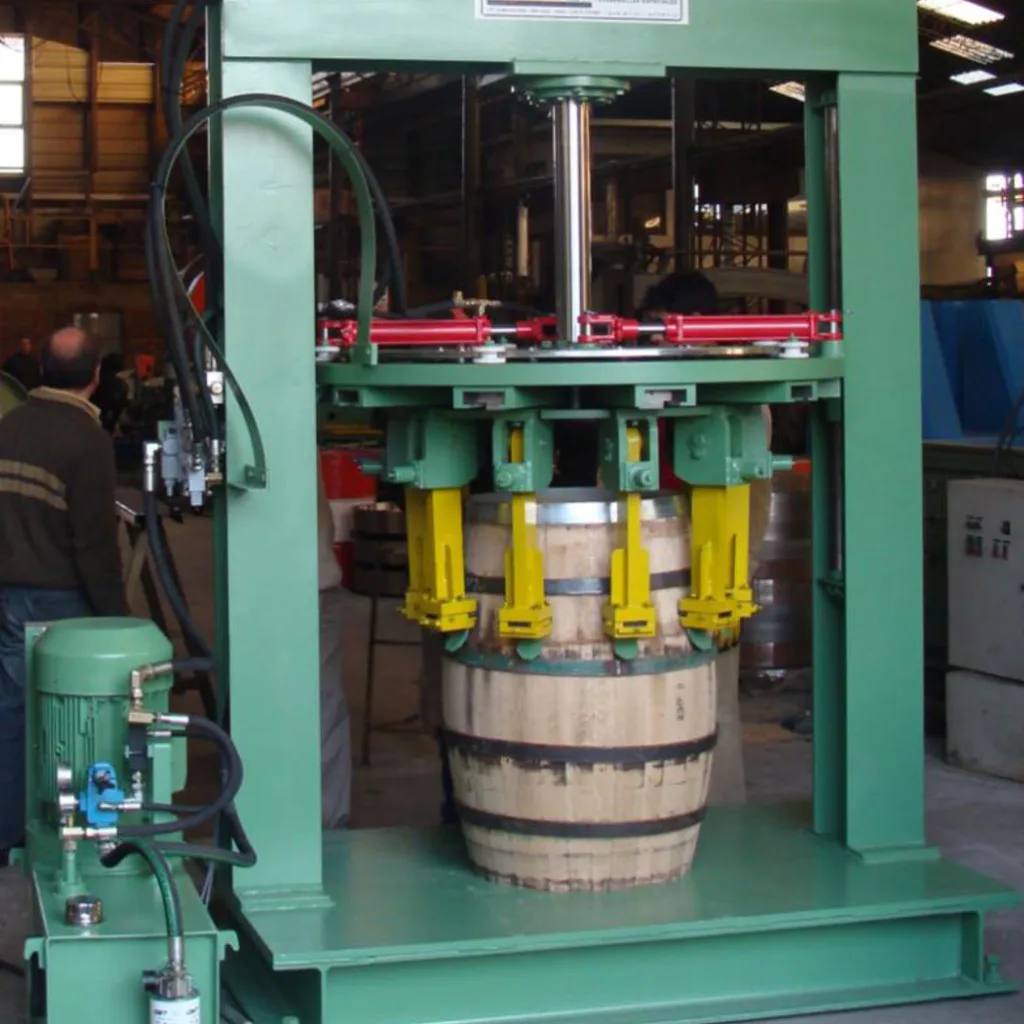 Cooper Machine offers Cooperage equipment made by MIT S.A. as well as Ledinek.
Whether you want to produce small 10-gallon barrels, bourbon/ whiskey barrels or larger wine barrels or even refinish used barrels, Cooper Machine has options.
After six decades, Ledinek continues to proudly pass-on knowledge of barrel making, allowing them to develop high-tech cooperage machinery with the highest flexibility, maximized wood yield and superior finished products.
MIT S.A., located in Santiago, Chile, makes some well-built Cooper Equipment. Here are the options offered:
| | |
| --- | --- |
| Description                                        | Size Barrel It Works With:  |
| Charring Machine                                   | Barrels 53 gallons to 132 gallons  |
| Hydraulic Hoop Press                              | Barrels 53 gallons to 132 gallons  |
| Hydraulic Hoop Press                              | Barrels 10 gallons to 50 gallons  |
| Crozing Machine                                    | Barrels 53 gallons to 132 gallons  |
| Sanding Machine                                    | Barrels 53 gallons to 132 gallons  |
| Barrel Shaper                                      | Barrels 53 gallons to 132 gallons  |
| Barrel Recovery Machine                            | Barrels 53 gallons to 132 gallons  |
| Barrel Inspection Test                           | Barrels 10 gallons to 53 gallons  |
| Ring Punch and Riveter                         | Barrels 10 gallons to 53 gallons  |
| Bung hole drill                                    | Barrels 10 gallons to 53 gallons  |